How the Porch Potty Helps You And Your Pup!
Say "Goodbye" to half-awake 2:00am trips down stairwells or elevators forever and remove the distractions of other "fun scents" and critters that make potty breaks extra long. The Porch Potty also improves the quality of life when mobility is limited due to age or injury, for dogs and owners alike.
Porch Potty Premium Sprinkler System Keeps Your Porch Fresh
Our Porch Potty Premium Cleans and Drains Itself! What could be easier than that? With a simple turn of the water spigot it is connected to, the built in sprinkler system and self-draining design keeps your porch fresh and odor free. By adding our automatic timer, you can even skip that step!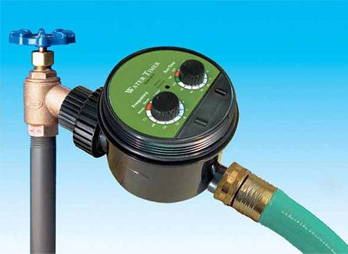 Add the water timer to turn the water supply on and off at the same time every day for one minute.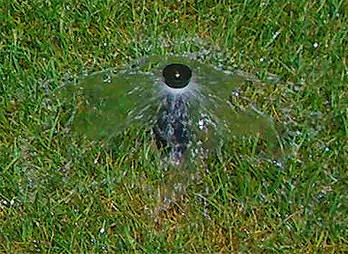 Two pop up sprinklers rinse the grass clean with 3 gallons of fresh water.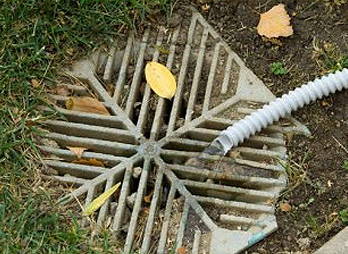 The water runs out the included drain hose to a nearby floor drain, rain gutter, or flower bed.
Porch Potty Standard Offers Two Drain Options
No nearby drain pipe or run offs available? No problem! Our Standard works with both the included drain hose as well as our manual Catch Basin (sold separately).
Both Premium and Standard versions come with the 14 foot drain hose included. This allows any water and urine to be rinsed down the drian automatically.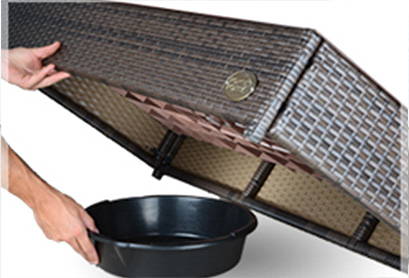 If you don't have a convenient place to run the water (patio drain, gutter, neighbor's balcony below), then the Indoor Catch Basin is for you.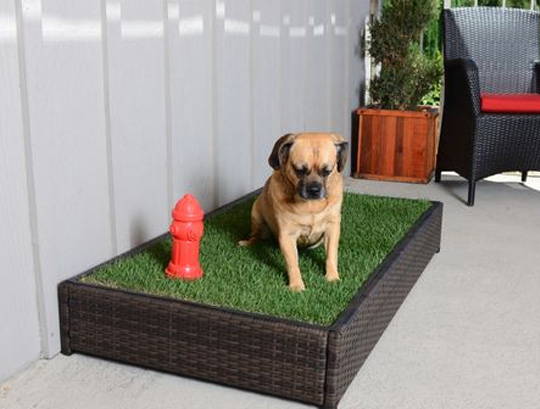 Training Sod - Do I Need It?
Dogs can be trained to use the Porch Potty regardless, but why not let their natural attraction to real grass cut the training time significantly? Older dogs can be resistant to new habits, by using sod, they will enjoy the comfort of what's familiar. For our precocious pups, it's a natural surface they can't resist.
Large - $59.00   |   Small - $49.00
Organically grown, our hydroponic sod is soil-less, so you'll never have to worry about dirt being tracked in. Because grass traps and absorbs urine into its roots, its also a natural odor deterrent. Try it for a month with our one-time purchase and see for yourself. We also offer a maintenance-free subscription service!
One time purchase or by subscription (Save 10%)
Which Porch Potty Works Best For You?

Our at-a-glance comparison takes the guess work out of which model suits you and your pooch best.

Stylish Outdoor Wicker Design
All Porch Potties Ready To Go
Everything you need to get started with your Porch Potty with minimal set up needed.
Made from waterproof nylon strands with a latex backing, perforated for easy draining.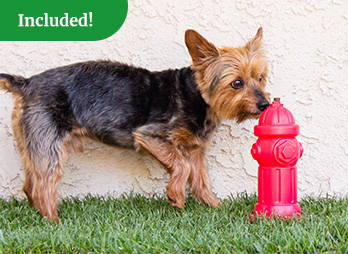 Gives your dog a scented visual cue to get them going in the right direction. Literally.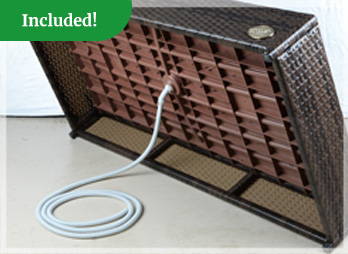 14' in length, the drain hose gives you ample distance to direct urine waste away from your nose.
Be the first to know about new products, training tips and exciting developments at Porch Potty.