Sleep in late this weekend
Your dog can let themselves out to potty
Sleep in late this weekend
Your dog can let themselves out to potty
A Porch Potty For All Sizes Of Furry Friends
Tired of those barely conscious 2:00am trips down the stairs because Snookums drank too much water right before bed? We spent 14 years engineering a unique system to make urine and stool clean up easy and hassle free, designed to sit right outside your patio or balcony door! Perfect for apartment living, elderly or injured four legged loved ones, or if you simply want to designate a specific area for your dogs to potty. There's a Porch Potty that is right for you.
Porch Potty Premium
Enjoy top of the line luxury and convenience with the Premium's built-in sprinklers and drainage system, making cleanup as simple as turning on a water source for one minute.
Porch Potty Standard
Built with the same self-draining system as the Premium, the Standard rinses manually with a watering can for areas without a nearby water source.
Porch Potty Small
Our most compact model when space is limited or when added portability is necessary. Same great quality, style and construction as the standard model.
What the Porch Potty can do for you and your best friend
Give them the comfort of familiar scents and textures while giving yourself more time to play!
Watch The Video
Learn how the Porch Potty can work for you and your pup!
Shop Now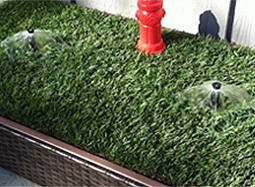 Automated Rinse
System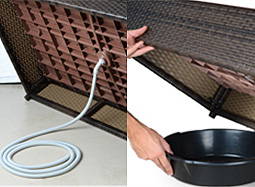 Two Drain Options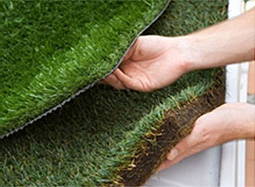 Real Or Synthetic
Grass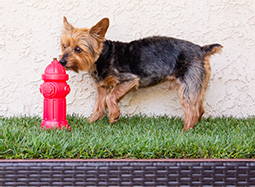 Scented Hydrant
Keep fresh and organic real grass delivered monthly
Give yourself one less thing to worry about with our monthly sod subscription.
Fresh Training Sod
Starts at $39.00
Enjoy all the benefits of having a lawn right on your porch or balcony! The scent of real grass naturally attracts dogs, cutting down on time spent potty training.
View More
Bundle & Save
Bundle together your most frequently bought together items and save 5% at checkout. See what bundles work for you!
What our customers are saying