A Porch Potty For All Sizes Of Furry Friends
Tired of those barely conscious 2:00am trips down the stairs because Snookums drank too much water right before bed? We spent 14 years engineering a unique system to make urine and stool clean up easy and hassle free, designed to sit right outside your patio or balcony door! Perfect for apartment living, elderly or injured four legged loved ones, or if you simply want to designate a specific area for your dogs to potty. There's a Porch Potty that is right for you.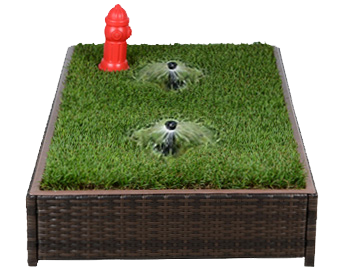 Enjoy top of the line luxury and convenience with the Premium's built-in sprinklers and drainage system, making cleanup as simple as turning on a water source for one minute.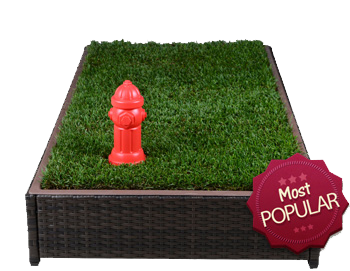 Built with the same self-draining system as the Premium, the Standard rinses manually with a watering can for areas without a nearby water source.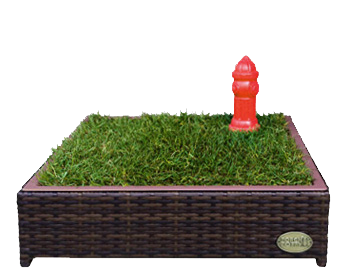 Our most compact model when space is limited or when added portability is necessary. Same great quality, style and construction as the standard model.
What the Porch Potty can do for you and your best friend
Give them the comfort of familiar scents and textures while giving yourself more time to play!
Learn how the Porch Potty can work for you and your pup!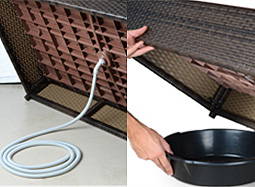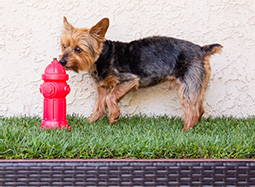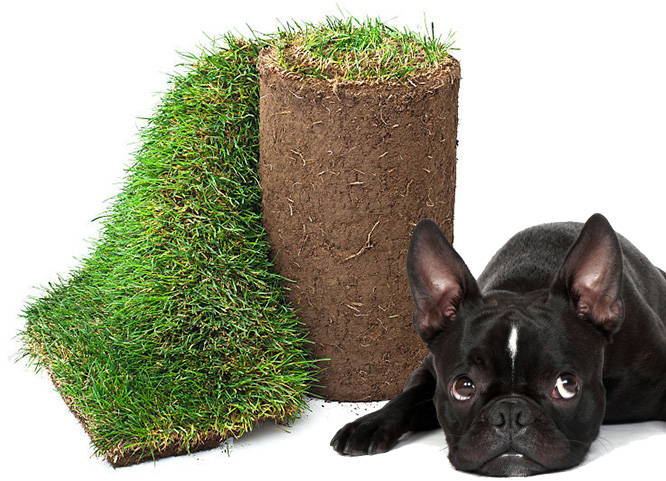 Keep fresh and organic real grass delivered monthly
Give yourself one less thing to worry about with our monthly sod subscription.
Enjoy all the benefits of having a lawn right on your porch or balcony! The scent of real grass naturally attracts dogs, cutting down on time spent potty training.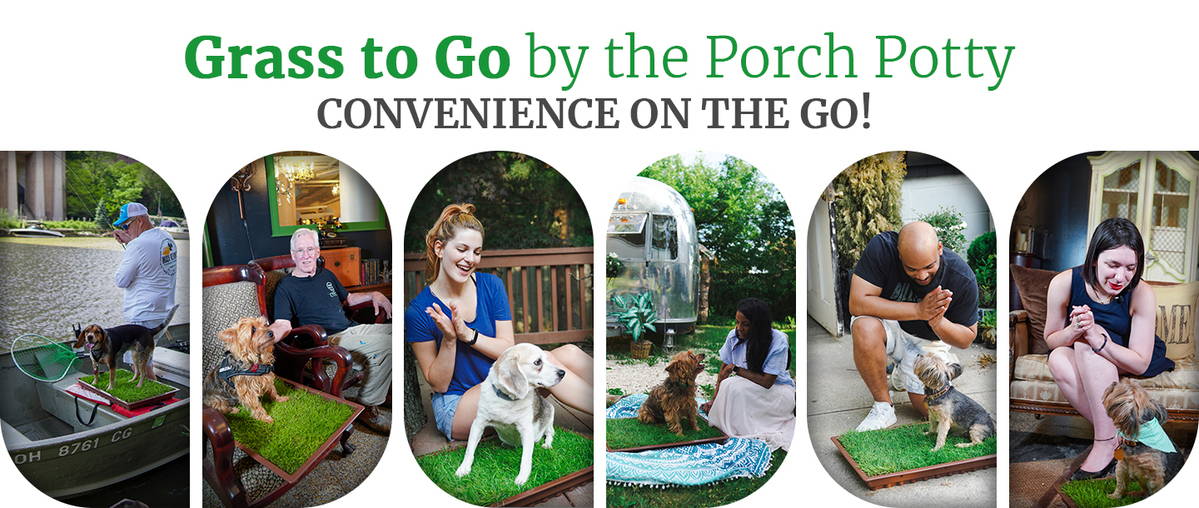 Bundle together your most frequently bought together items and save 5% at checkout. See what bundles work for you!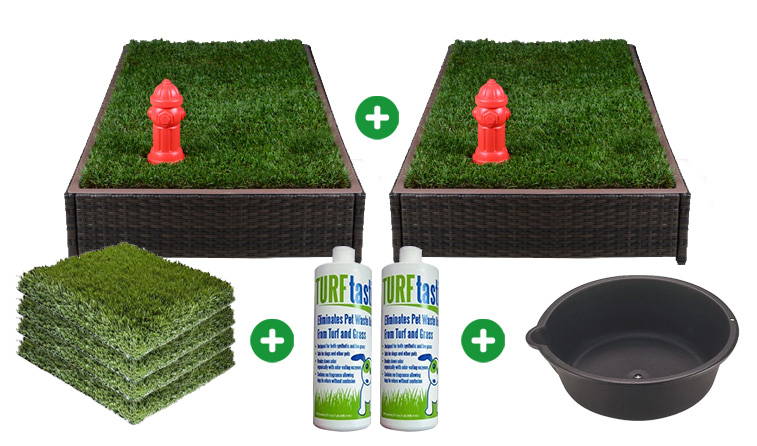 What our customers are saying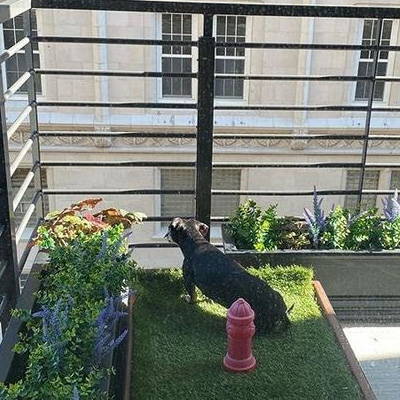 Assembled my porch potty yesterday and my 6 month puppy has already peed on it 5 times! Wow. Thanks so much for a product that is foolproof, lightweight, easy setup, ingenious, and aesthetically pleasing. Everyone should own one. The fire hydrant is really cute (even though it smells like pee, haha).
- Jamie Lee

We live in an apartment and LOVE the Porch Potty! I taught little Francis how to use it and he was hooked within a day! The Porch Potty is worth it's weight in GOLD, and I'm going to send you a video tomorrow to prove it! Porch Potties are the glue that held this troubled (doggie's) world together!
- Sarah Johnson & Dog: Francis, Fresno, CA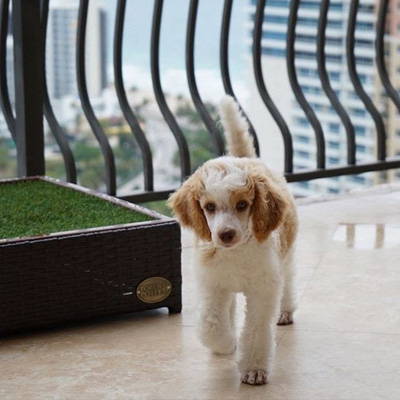 Be the first to know about new products, training tips and exciting developments at Porch Potty.
We're all dog lovers here at Porch Potty, so we understand your desire to provide a happy and safe home for your canine family members. Scientifically engineered and tested, all of our products are eco-friendly and non-toxic.