You would like a portable travel version of the Porch Potty?
Your wish is granted! Meet Grass to Go. This portable version of the original Grass Litterbox for Dog, the Porch Potty, gives your dog the comfort of real grass that is convenient to take on the go!
Grass to Go delivers:
The convenience of having your grass dog toilet wherever you are
Ease and comfort for you and your dog. Easy to step up on with the Grass to Go's low profile structure and comfort of a clean-up that's a breeze eliminating all the nasty wet cardboard or soaked pee pads (ewww!)
Safety for you and your dog. Stop going out at odd hours of the night just for the potty run. Save yourself and save your dog from the elements and any creatures of the night. If you're traveling, protect yourself and your dog from predators or just social distance for your own peace of mind.
Budget friendliness. The long lasting nature of Grass-to-Go's design makes sure that your sod stays fresh, reduces replacement time, and is easy on your budget.
The special treat of fresh grass for your dog. Whether they're a mature dog just not able to take on the stairs like they used to, a dog that's recently had surgery and has limited mobility, or a puppy taking on the adventure of potty training - Grass to Go provides your four legged family member the gift of a yard of their own.

Enjoy the convenience of Grass to Go sod delivered to you:
Decide on when you want it and how often - you're in charge!
Benefit from the savings

of a subscription that you can start and stop anytime.

Enjoy the one & done convenience

, too.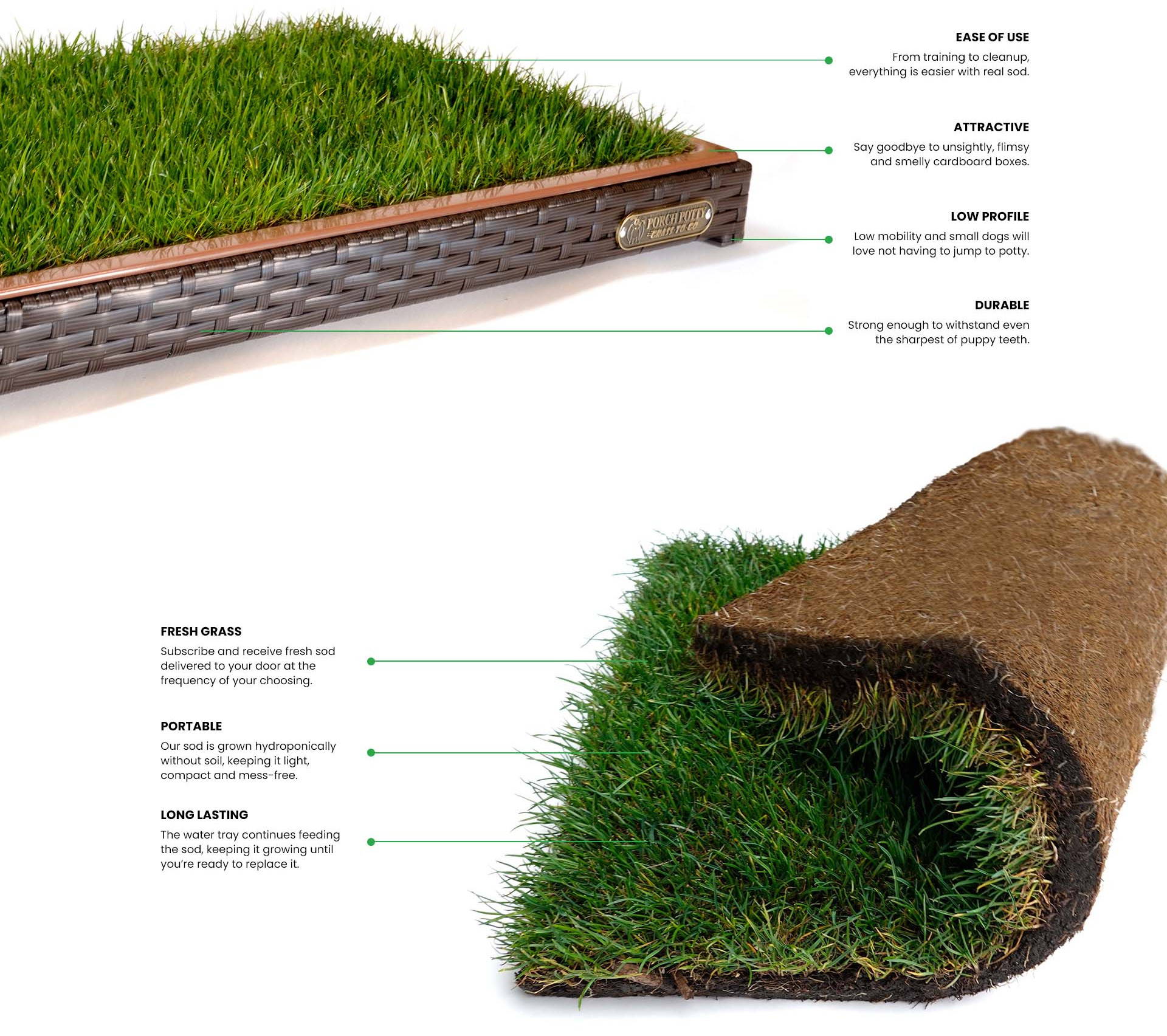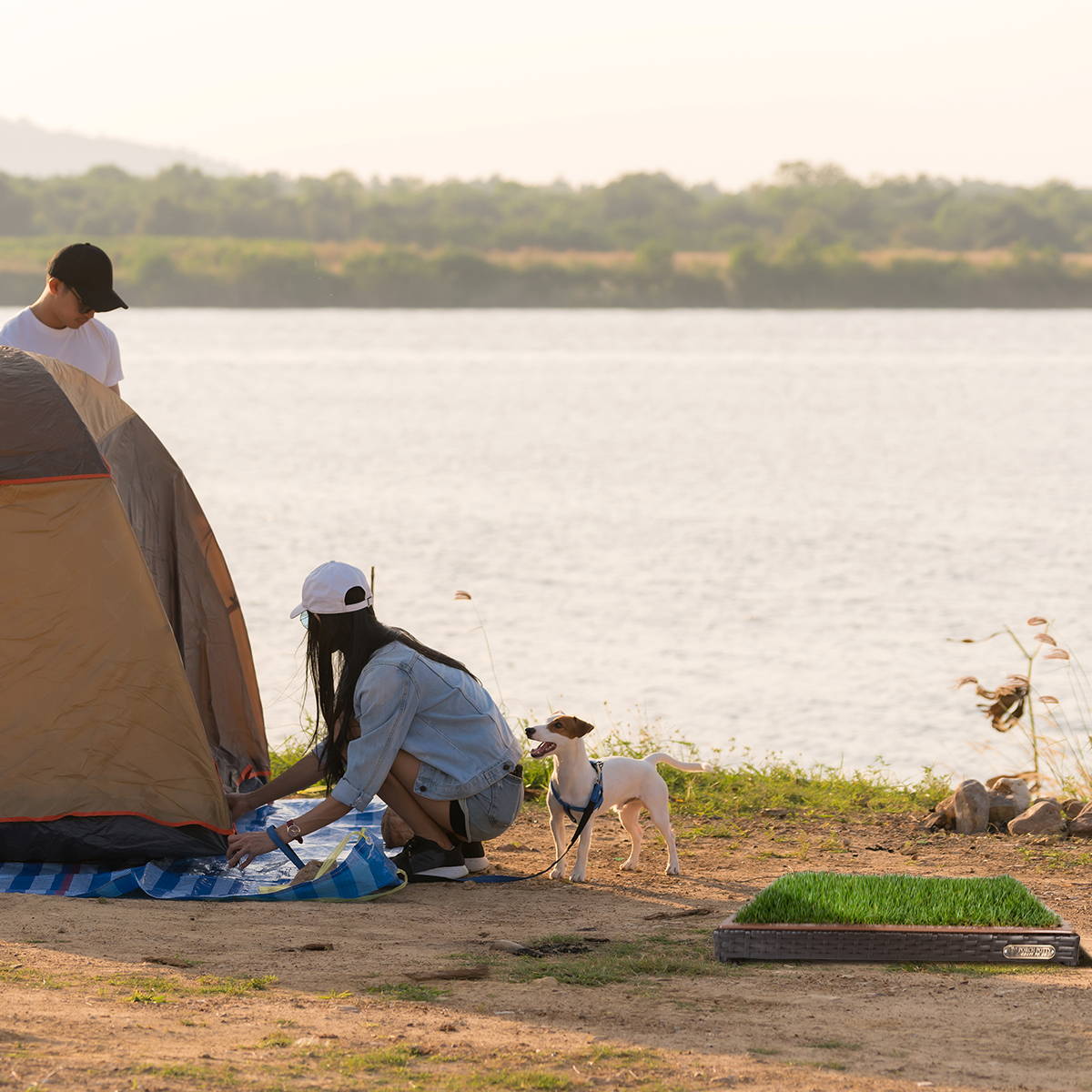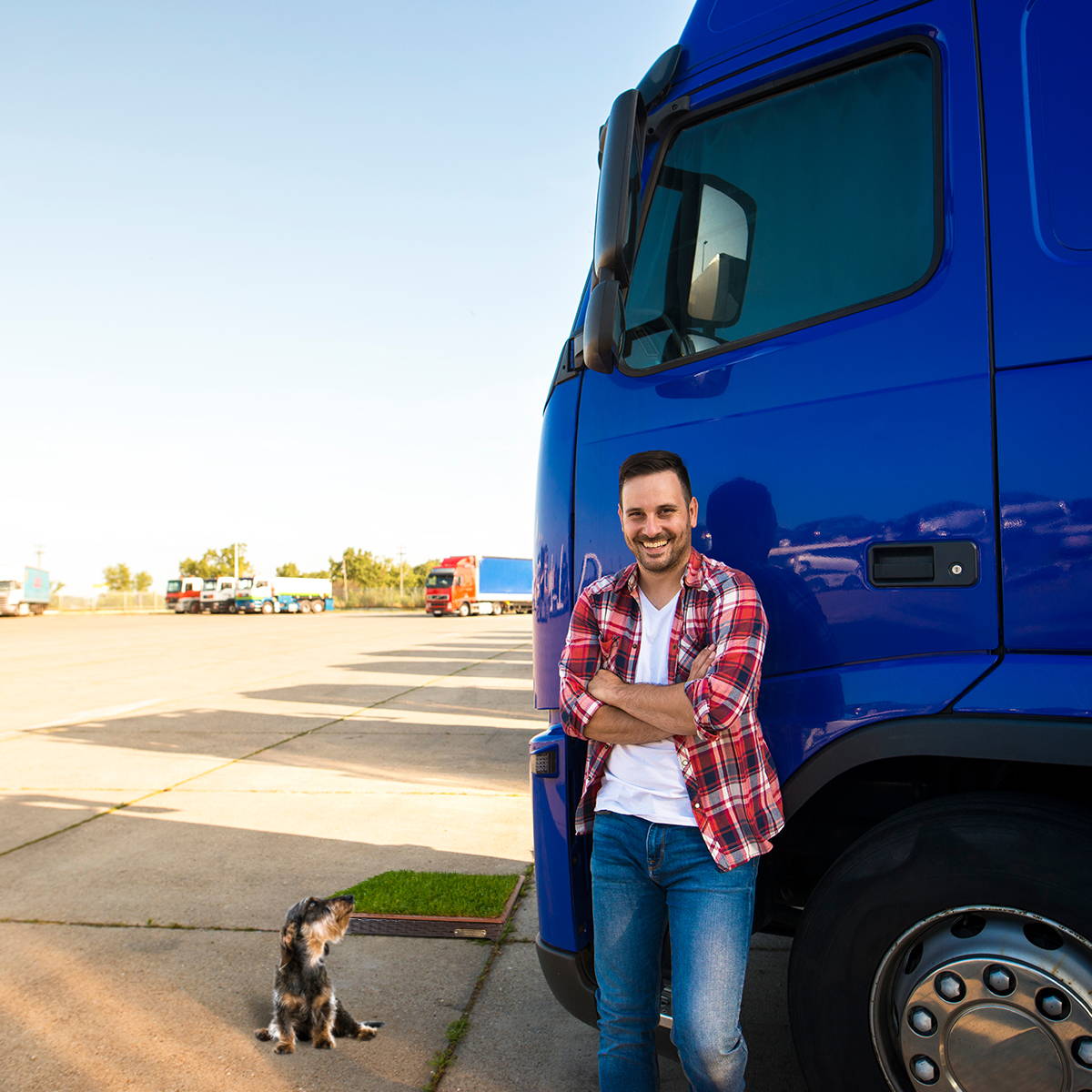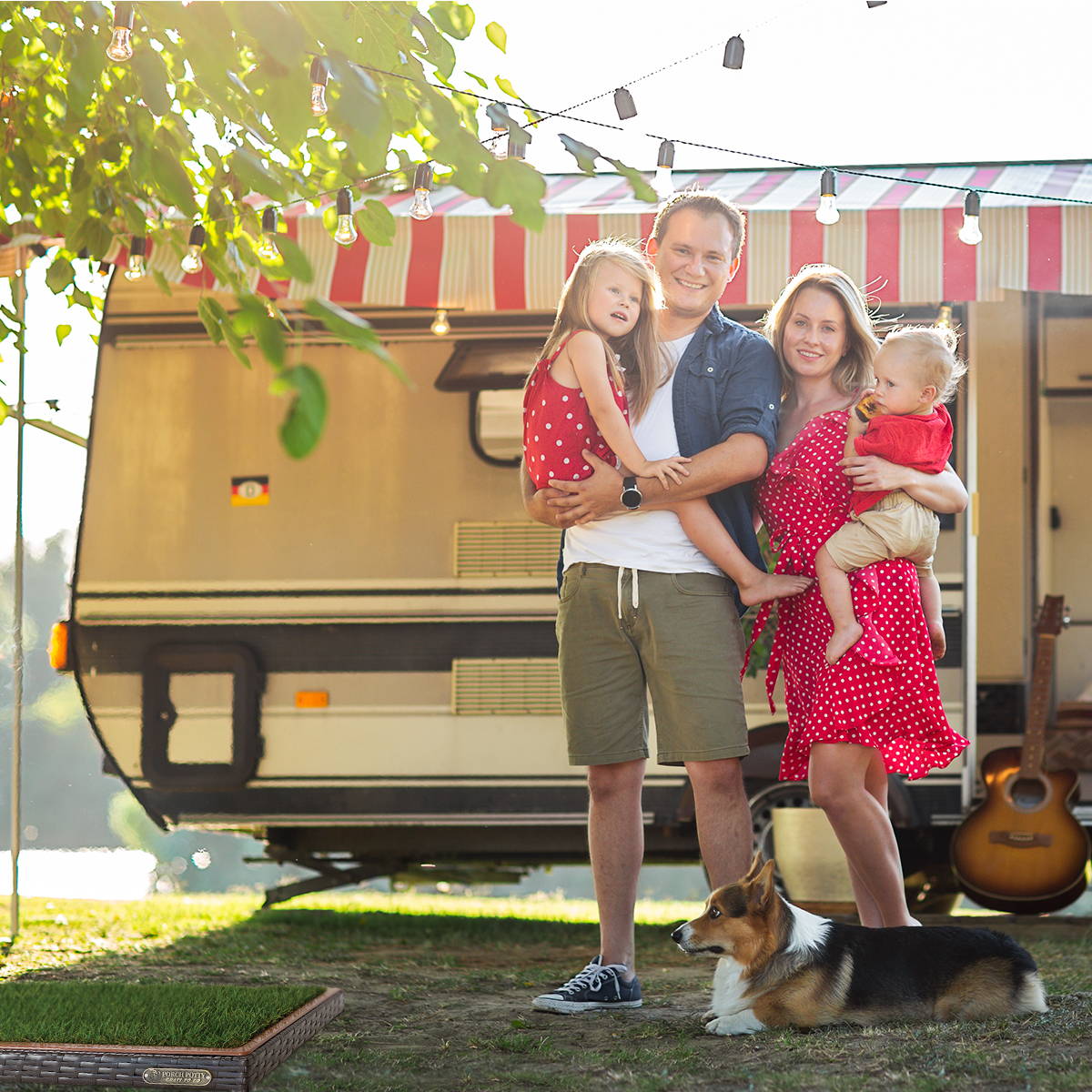 Complete your Porch Potty collection!